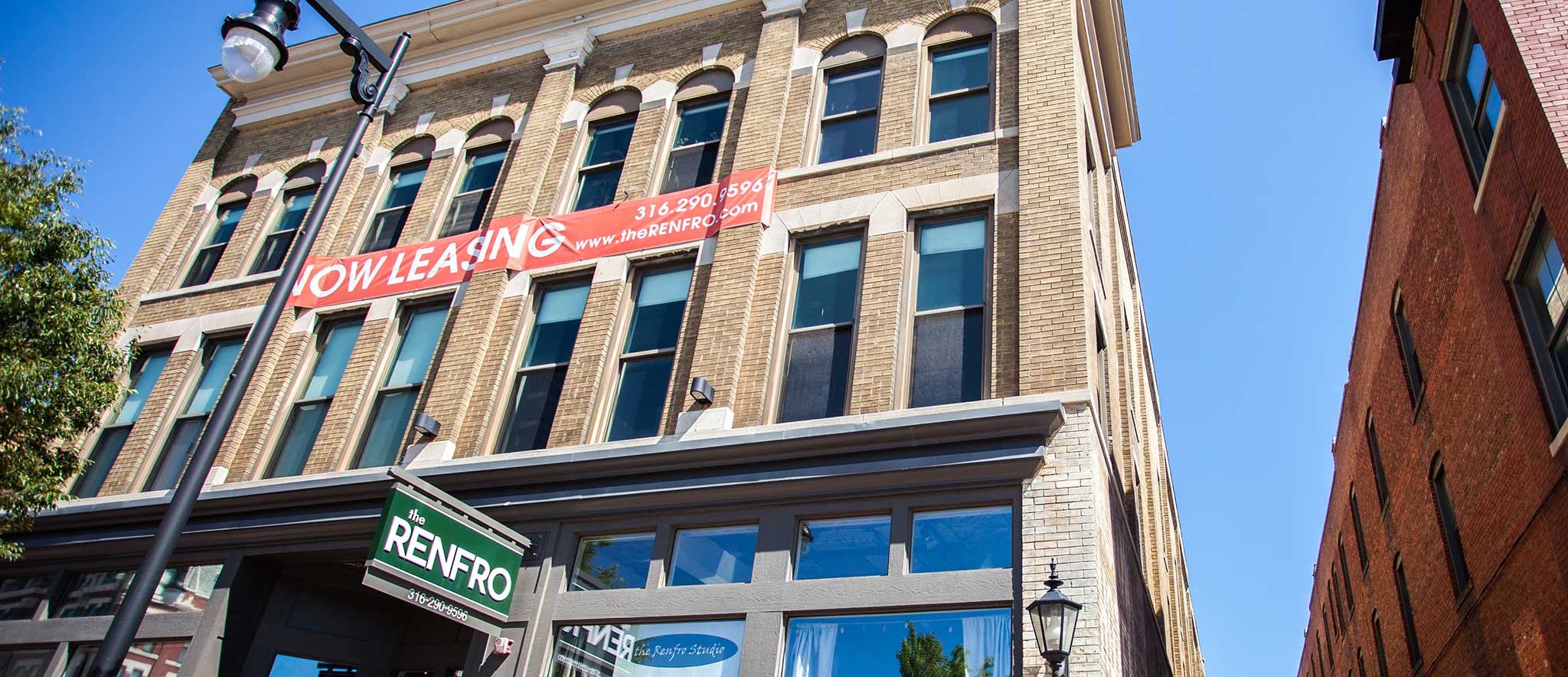 "When it comes to sustainability, there's nothing greener than bringing an existing building up to date."
Renfro
612 E Douglas Ave
Project Details
Built in 1908, the structure was home to the Renfro Hotel and, later, Victoria Park Apartments.
Included approximately 15,000 square feet of historic renovated space
Incorporated 20 apartment units, including live-work units with metal spiral staircases between the work and living spaces.
Some units feature original ceiling tins, a garage door and glass brick.
Added two commercial spaces in the front of the building.