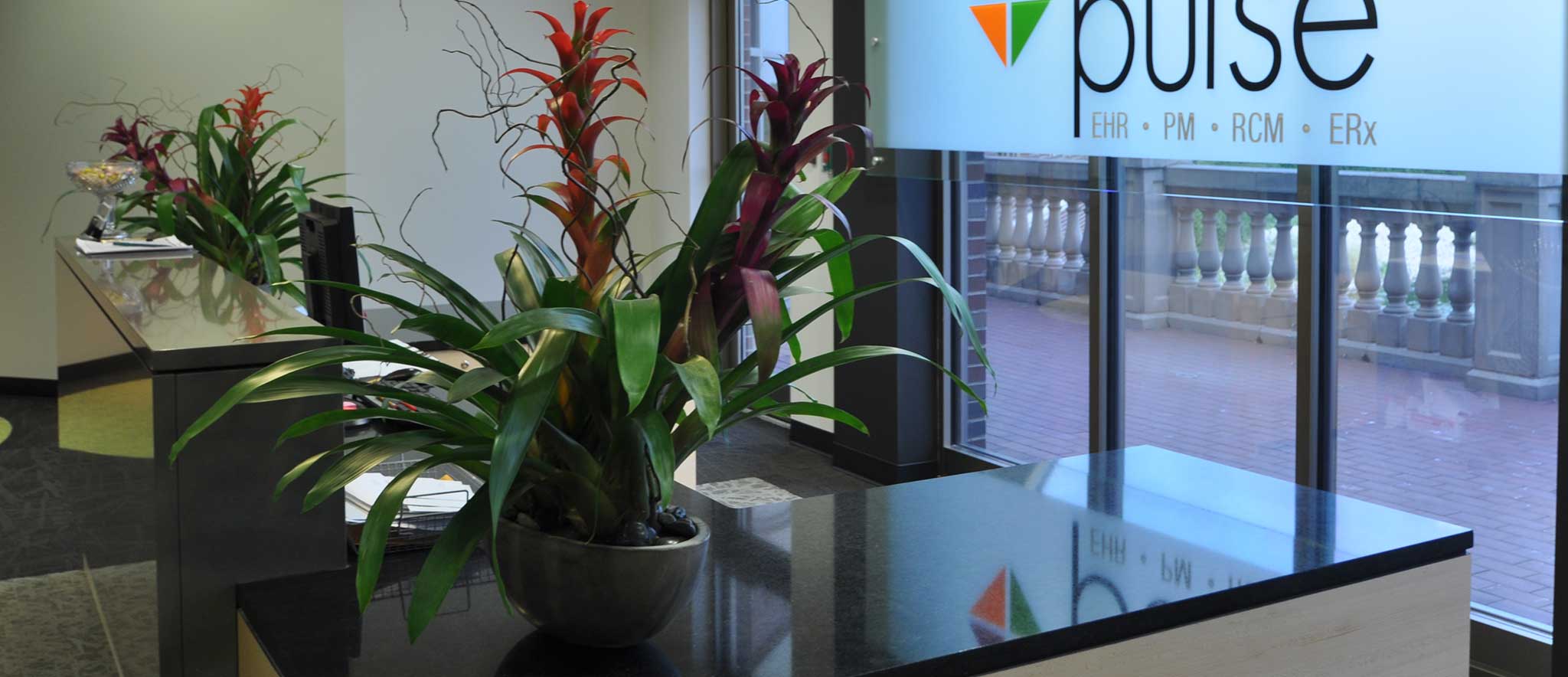 "We want to surround ourselves in a building that puts us in sync with the future."
Since 1997, innovations of the Pulse Company have created technologies to help health care industries deliver better patient care and dependable, timely physician payment.
They asked Farha to create a headquarters to reflect the company's forward-looking philosophy.
PULSE Systems, Inc
3020 N Cypress Dr #200, Wichita
Project Details
Completed a 21,000-square-foot total renovation.
Created an open-office concept.
Employed bright colors and stylish carpet designs.
Designed visibly striking conference rooms.
Incorporated a café-style break room and kitchen.