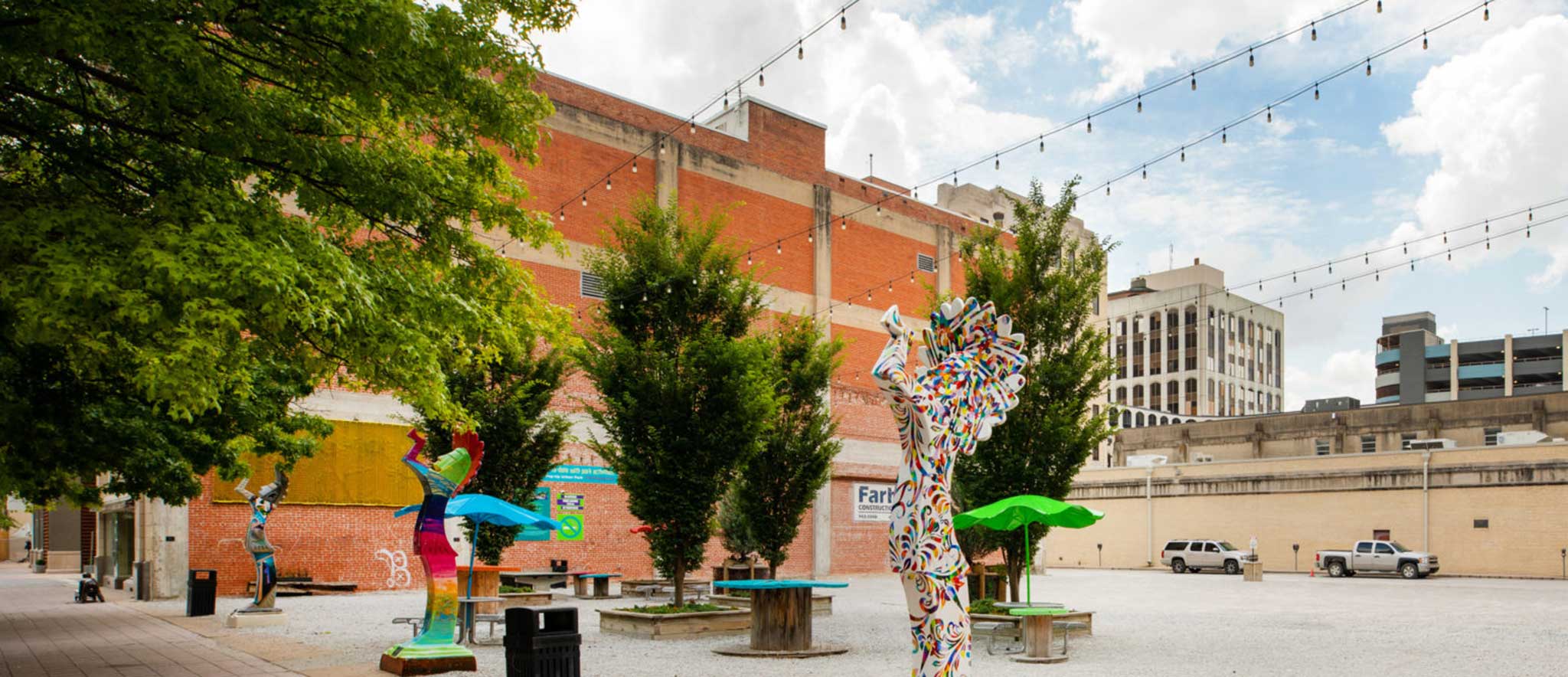 Fill a hole-in-the-ground with a state-of-the-art park
The 00-foot crater near Douglas and Main had become a city eyesore and embarrassment. So Farha Construction was honored to join with doers and shakers in Wichita to change it.
Working with the Wichita Downtown Development Corporation and The Knight Foundation among others, we did more than fill a hole – we created a park. Where families safely gather, food trucks serve up a world of cuisine, strangers become friends, and the joy of overcoming obstacles becomes a point of community pride.