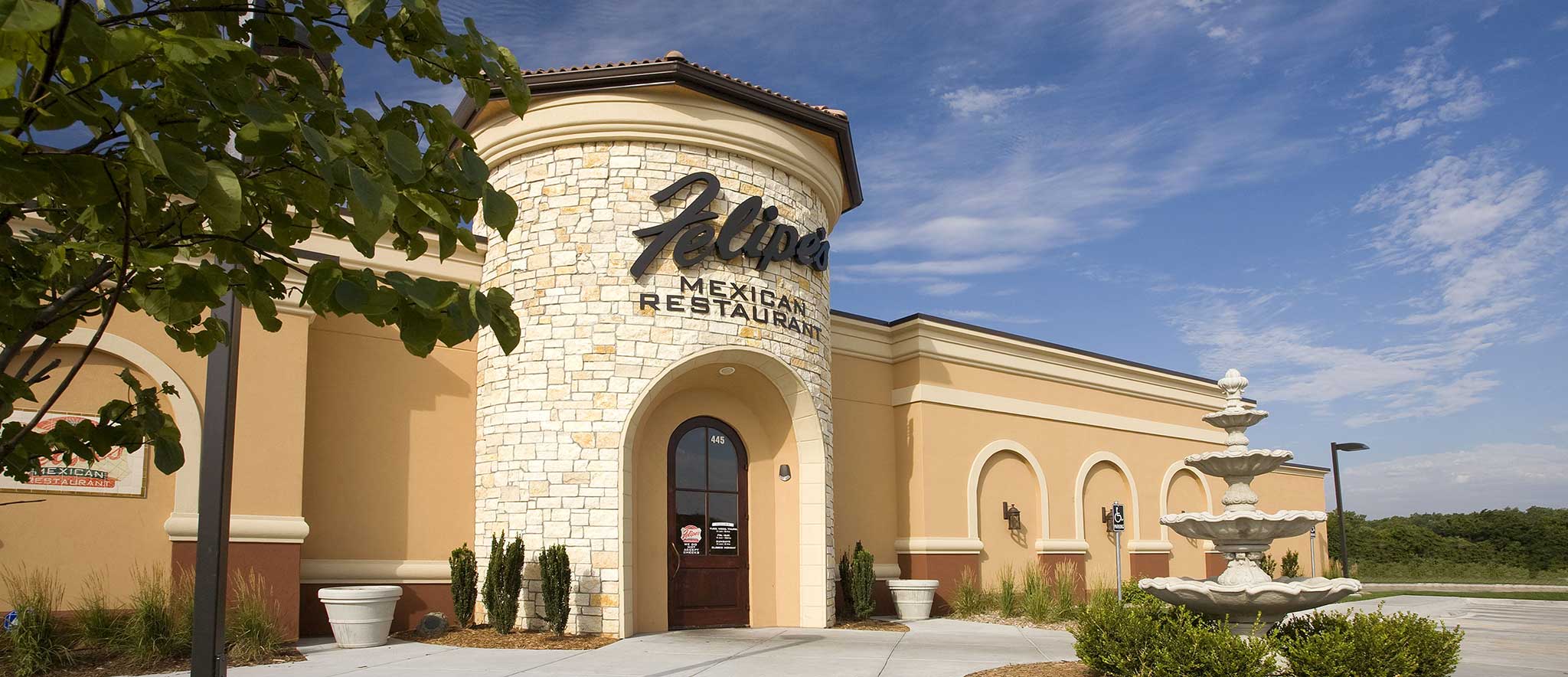 "For a family operation, a building is more than just a place to work. It's a way to tell people who we are."
The story starts way back in 1967 when Felipe and Lucy Lujan open a Mexican restaurant. Their business, like the food it served, was very good.
Fast forward past several expanded locations of the business. Our team initially remodeled the first Felipe's on West Central in 1982 and then again in 2009 when Felipe's sons, Felipe Jr. and Poncho, dedicated themselves to continuing the legacy their father and mother began over 50 years ago.  After months of careful study, looking and planning — and with Lucy's blessing, the newest Felipe's restaurant opened.
Project Details
Built a new family restaurant with a fresh feel that paid homage to the family's history.
The west-side site mixed a modern and traditional Mexican décor.
Layout included a dramatic water feature.
Site of Wichita's largest outdoor alfresco patio.