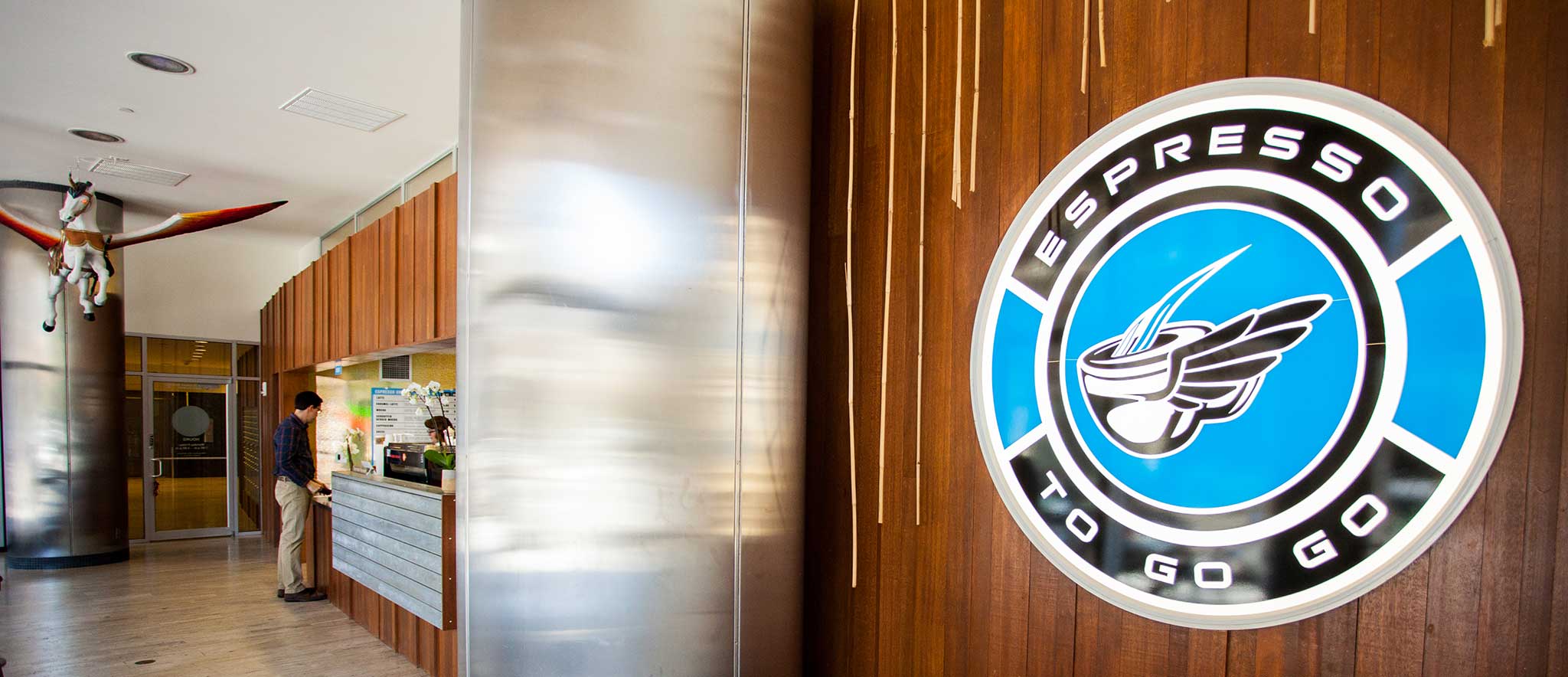 "Fresh coffee never looked better."
When you're looking to attract a young, smart, walk-in crowd to your business, there are no rules — only possibilities.
Warren Tandoc wanted his Espresso to Go Go to be the kind of place that would attract the curious and convert them into daily loyalists.
Espresso To Go Go
102 St Francis
Project Details
Emphasized an efficient operation in a cozy atmosphere.
Built in a historic Old Town building.
Sparkled and guarded by a giant disco ball.