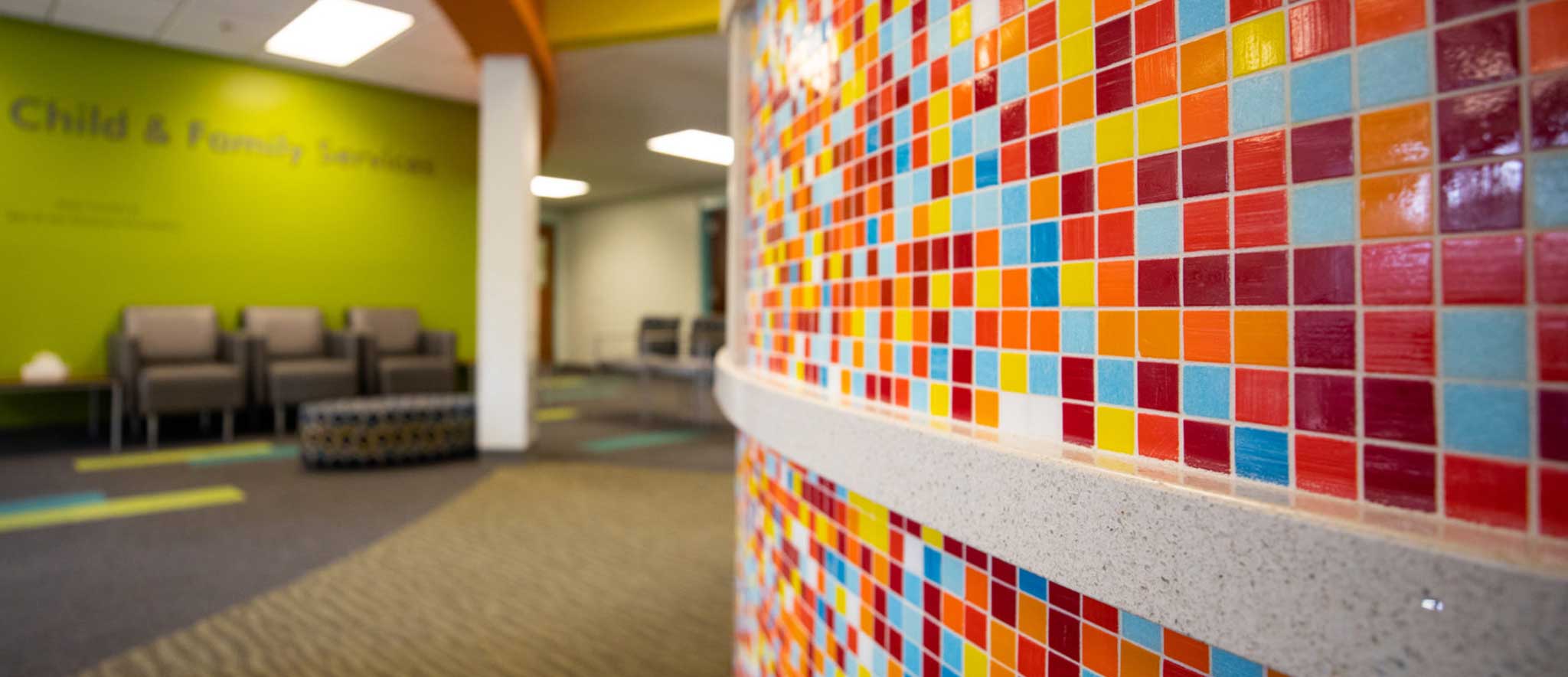 "Let's build these kids a very happy place…"
Abused, neglected, exploited children live in a world of hurt. But surround them with care, guidance and trust, and they can find a special kind of happiness rooted in hope.
Child Advocacy Center of Sedgwick County
1211 S Emporia St, Wichita
Project Details
Transformed the abandoned Lincoln School building into a 40,000-square-foot operations base for the Child Advocacy Center.
Unified features from the 1930s, '50s and '70s into a cohesive structure to house 12 critical-care organizations.
Reduced the original bid by 20% through Valued Engineering.
Retained school features, including blackboards and classic Terrazzo floors.
Created a special play area for children and families awaiting services.