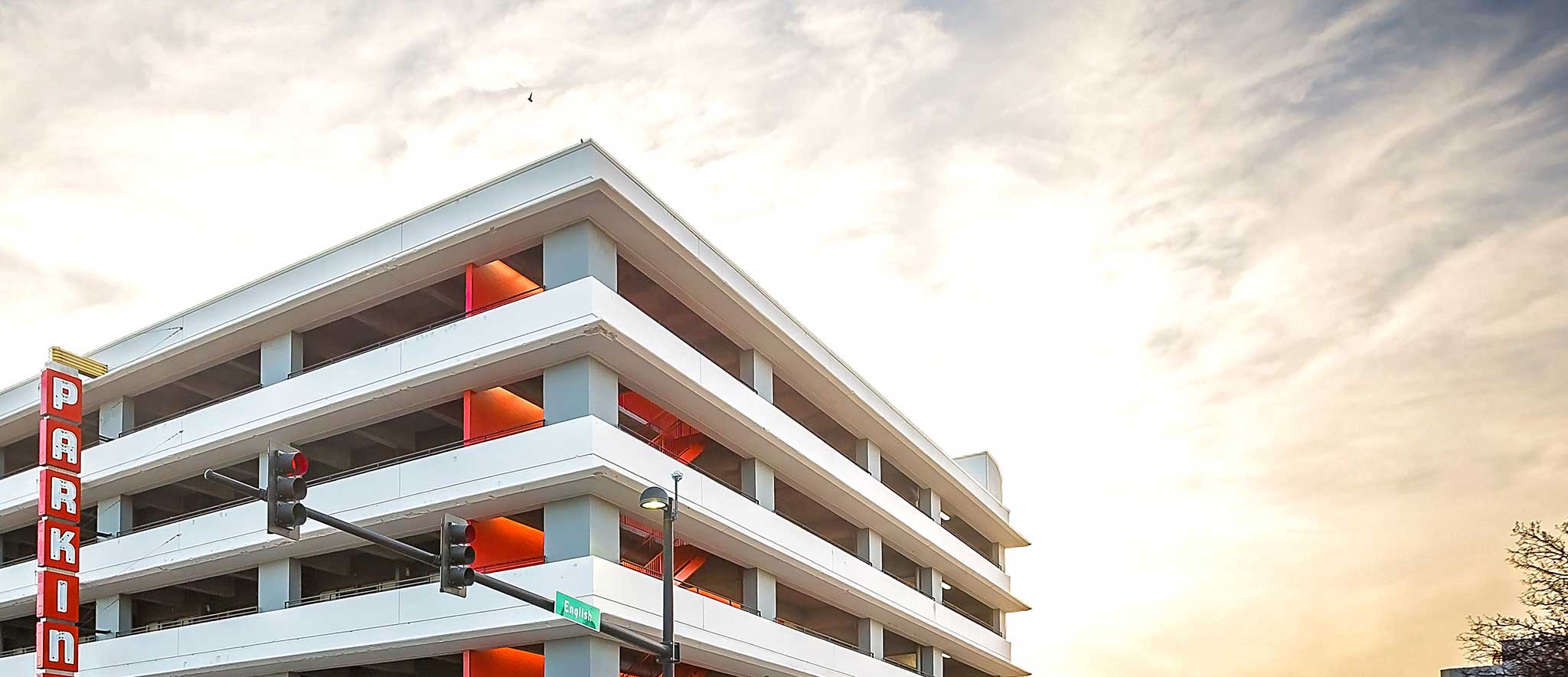 "You heard right, Mom. Our new apartment's in a car park …"
Imagination and the right construction crew can convert anything into, well, anything else.
No better example of that than the Auto Park apartments at Broadway and English. Originally built in 1949, the structure still features ramps leading up to five floors — only now, drivers park and walk a few steps to their homes.
Most of the 44 apartments offer 600 square feet of space, covered parking and covered patios. The 101,000-square-foot building also has commercial space and free public parking on the first floor.
Broadway Auto Park
303 S Broadway, Wichita
Project Details
Completed 101,000-square-foot project.
Added 44 apartments, many with 600 square feet of space
Built in the 1920s as a broom factory.
One of six buildings purchased by Wichita art supporter John Finn, who was instrumental in creating the Commerce Arts District.