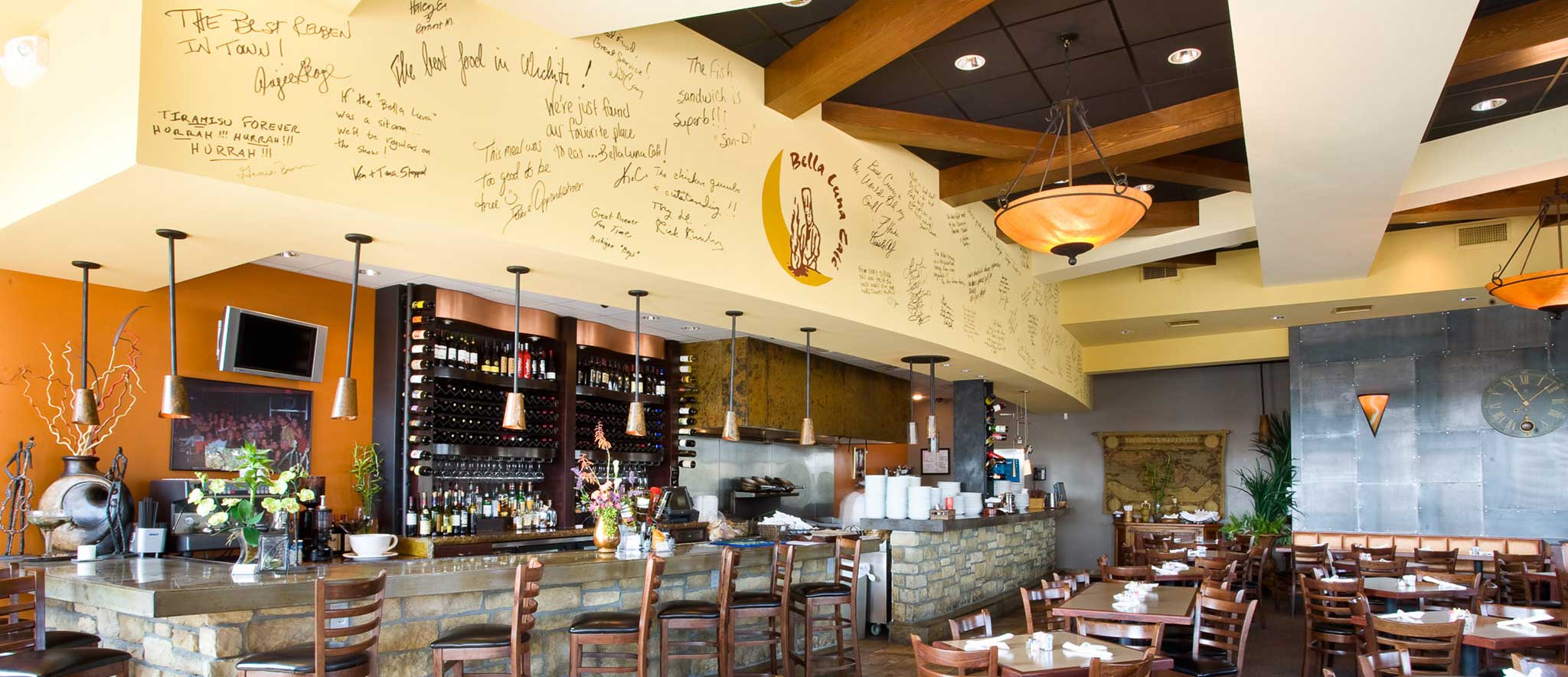 "I got three restaurants. Give 'em a united front."
Matteo Taha lit up the city's taste buds when he immigrated to Kansas and opened his first restaurant. In fact, Wichitans loved Bella Luna so well, they convinced him to open a second restaurant. And then a third.
Farha got involved when Matteo asked us to update his first and second shops with the same look and feel as his newest.
It was our pleasure. Because not only did we love helping to solidify the Bella Luna brand, but our crews love to eat — and Matteo was there on site, sharing plates full of goodness.
Matteo has since sold his E. Central restaurant, but the remaining locations continue to welcome Wichitans to his unique homegrown taste of world cuisine.
Bella Luna
2441 N Maize Road, Wichita
2132 N Rock Road, Wichita
Project Details
Pioneered the "European bistro" look, menu and service in Southeast Kansas.
Created a comfortable setting for both business lunches and lowered-lights romantic dinners.
Built the kitchen and service area to facilitate a wide variety of menu options.